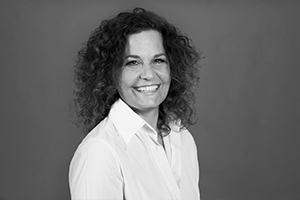 Corinna Lemm
There's nothing like starting young: Having studied law Corinna joined PPR Harder as an intern in the 1990s – just to take over the entire agency a couple of years and some international experiences later. Being a true liquorice and mint addict the director of Style & Brands not only serves various fashion and beauty clients – she has also worked for renowned food brands including Mars, Uncle Ben's, Heinz Ketchup, Du darfst, Bacardi und Chiquita.
Fon: +49 – (0)89 – 99 24 9 24 – 10
Fax: +49 – (0)89 – 99 24 9 24 – 24
Download V-Card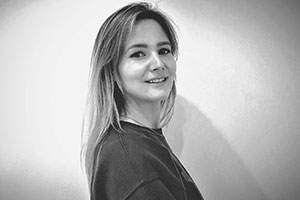 Alisa Bertsch
When Alisa alias @vizualisa is not on tour in the mountains privately, the virtual designer and online marketing manager loves to devote her time to her 42,000 followers on Instagram. A passion that she now lives out with a lot of fun and good mood at Style & Brands as an expert in influencer marketing. And if it was a bit hectic during the day, the Saarland native prefers to relax in the evenings with "John Wick" and action movies.
Fon: +49 – (0)89 – 99 24 9 24 – 13
Fax: +49 – (0)89 – 99 24 9 24 – 24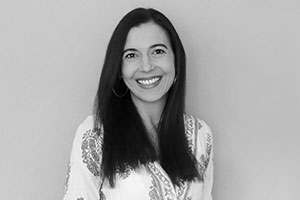 Tina Igerl
As a fashionista with an education as classic photographer, the social media world is exactly the terrain in which Tina feels at home. With lots of creativity, passion and humor, the mother of two is an expert for content management and community building at Style & Brands. In her leisure time, our 1,58m Munich power package is most likely to be found in Italy or South Tyrol. Small packaging – big content!
Fon: +49 – (0)89 – 99 24 9 24 – 14
Fax:  +49 – (0)89 – 99 24 9 24 – 24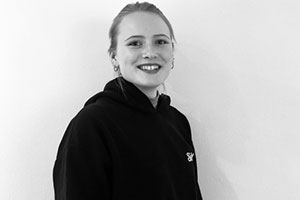 Clara Behrends
Double Agent Clara: If Clara doesn't jog through the English garden with her dog, solves legal cases in Munich's LMU, or crams paragraphs, she ensures at Style & Brands that every receipt is labeled. As a working student of the agency, the enthusiastic mountaineer is always the savior when there is a fire in any corner or a lack of helping hands. Our finance and bills jewel with a big heart for animals!
Fon: +49 – (0)89 – 99 24 9 24 – 18
Fax:  +49 – (0)89 – 99 24 9 24 – 24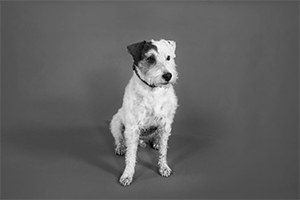 Lutz
Feelgood-Manager | Expert for treats and dog-cookies
Fon: +49 – (0)89 – 99 24 9 24 – 0
Fax:  +49 – (0)89 – 99 24 9 24 – 24