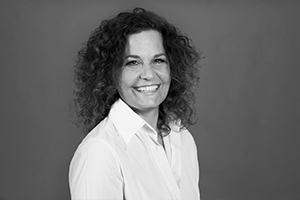 Corinna Lemm
There's nothing like starting young: Having studied law Corinna joined PPR Harder as an intern in the 1990s – just to take over the entire agency a couple of years and some international experiences later. Being a true liquorice and mint addict the director of Style & Brands not only serves various fashion and beauty clients – she has also worked for renowned food brands including Mars, Uncle Ben's, Heinz Ketchup, Du darfst, Bacardi und Chiquita. Corinna is also a professor for online PR and influencer marketing at the Münchner marketing academy since the beginning of 2018.
Hannah Suttner
Netflix fan with a weakness for sweets and Harry Potter. As a studied literature and media scientist Hannah is the agency's writing genius. If there is hectic, Hannah, the Sweden fan, always remains calm. Is this because of the ice cream at her lunch break or because of her yoga and pilates lessons in the evening? Expelliarmus!
Giuliana Grasso
Un po di bella italia at the team: Already during the business administration studies, she knew her passion for fashion and media. Now she is living it up at Style & Brands with her happy mood and temperament. At the break you will find the native munich girl around the corner with a plate of pasta – she can not hide her italian roots. Forza, forza Giuliana!